Posted by Defence Teaming Centre on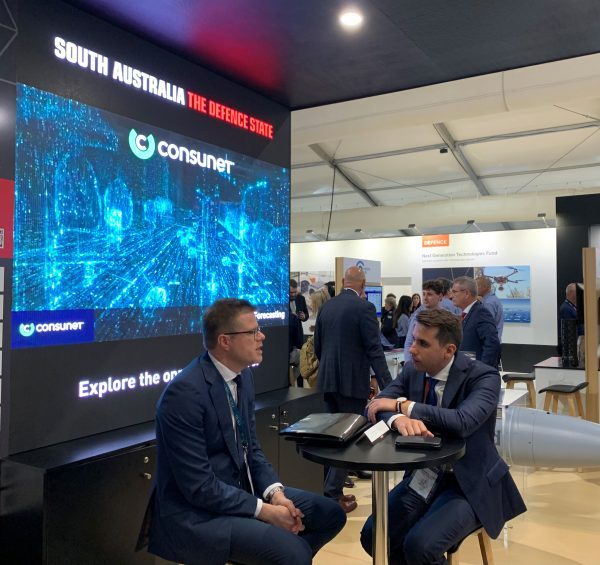 AVALON 2023 is a wrap, but that doesn't mean the show is over.
Trade Shows are a great way to investigate new markets and opportunities, but the time and energy you put into establishing these connections could go to waste if you don't follow up with your contacts when you return to the office. Below are some tips to make sure all your hard work comes full circle.
Organise your data
A disorganised list will lead to lost time and lost opportunities. Give yourself and your perspective customer enough time to catch up in the office. This will allow you to tidy up your data and enter the information into your CRM database. You want to make sure you:
Identify and remove duplicate entries
Add notes and gaps of information to your existing client profiles
Confirm contact details are correct, and update as required
Classify your new contact
Depending on what you classify your new contact as (hot, warm or cold) it will depend on how you should follow up with them. Hot contacts should have a more personal approach while cold contacts can just be added to your mailing list.
Hot contact
These should be followed up within the first week, ideally. This way the event and your meeting will be fresh in their mind. Arrange a meeting with them to build on the relationship and speak with them in more detail the opportunities discussed at the trade show.
Warm contact
In the first couple of weeks following the trade show make sure you reach out to these new connections via email or LinkedIn and thank them for visiting your stand. If there was someone who visited the stand that you wished to meet with but didn't have the opportunity to reach out to them as well, the DTC has contact details for the international delegations and primes who visited the South Australia The Defence Stand. Email business@dtc.org.au if you would like these contact details.
Cold contact
You never know when you might convert a cold contact into a customer so it is good to keep in touch with them. In the first couple of weeks following the trade show make sure you send them a thank you email and include information about your company. Add them to your mailing list to keep them informed about your company and the work you are doing. You never know what product or service they might need in the future.
Debrief the team
Within the first two weeks back make sure to take the time to debrief with the team that attended the trade show with you, and your wider team who played a role in putting everything together so you had a seamless experience. Debriefing the team is the best way to uncover new opportunities and learn ways to improve.